Andrew Aldridge
Managing Director, BA Hons, MRICS, ASFAV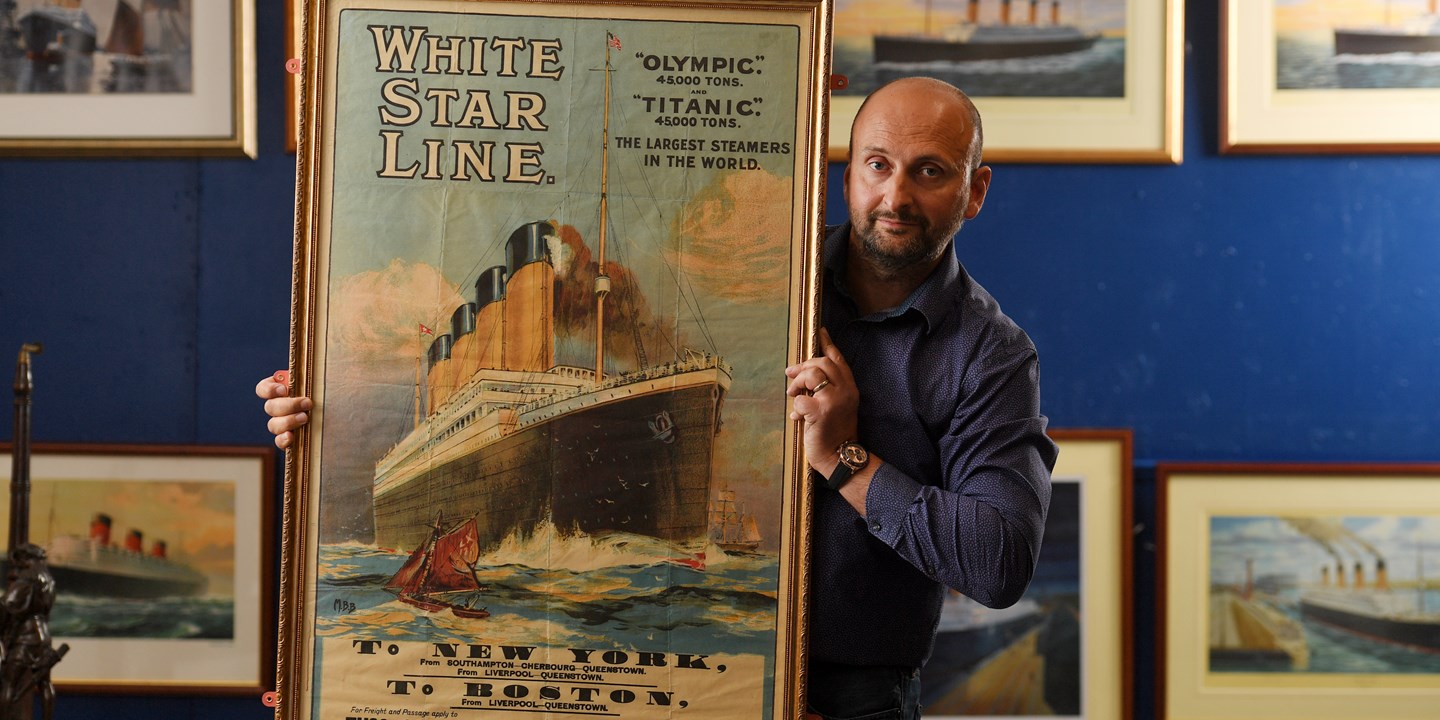 Andrew is a fourth generation auctioneer who is widely regarded as the leading authority in the world in the valuation of Titanic memorabilia. He is a specialist in the sale of iconic collector's items and has worked on the sales of numerous world record breaking objects from the single most expensive Titanic item at over £1m to the world's most expensive biscuit at £15000!
Andrew is a consultant expert for Allan Entertainment who own the worlds largest Titanic museums in the United States and has worked for several national institutions on both sides of the Atlantic. He has appeared on television across the world as an expert on channels from National Geographic, Fox and Friends, Good Morning America and BBC, Sky, ITV, Channel 4 and Channel 5 television in the UK. Andrew's expertise has also been sought after by the BBC Antiques Roadshow.
This knowledge sees Henry Aldridge & Son Ltd as one of the premier auctioneers in Wiltshire and the leading auctioneer of Titanic and White Star Memorabilia in the World.
Andrew has an honours degree in fine arts valuation and is a full member of the Fine Arts Division of the Royal Institute of Chartered Surveyors (RICS) and Society of Fine Art Auctioneers (SOFAA).
Away from work he is a passionate sports fan, with a season ticket at Arsenal Football club, is a keen follower of Bath Rugby and finds relaxation in the Russian martial art of Systema.
His specialist areas include Titanic, Liner and Iconic Collectables.