Titanic Watch Sells for £98,000 at Auction
By Christopher Mace
BBC News
A pocket watch belonging to a postal clerk aboard the RMS Titanic has sold for £98,000 - 110 years on.
Oscar Scott Woody's watch is frozen at the time he went into the cold North Atlantic when the ship sank on 14 April, 1912.
It was recovered from the ocean and returned to his wife Leila the following month.
The watch was sold at Henry Aldridge & Sons in Devizes on Saturday along with other memorabilia from the doomed ship.
A first-class menu featuring 'plover on toast' sold for £50,000 and a list of first-class passengers went for £41,000.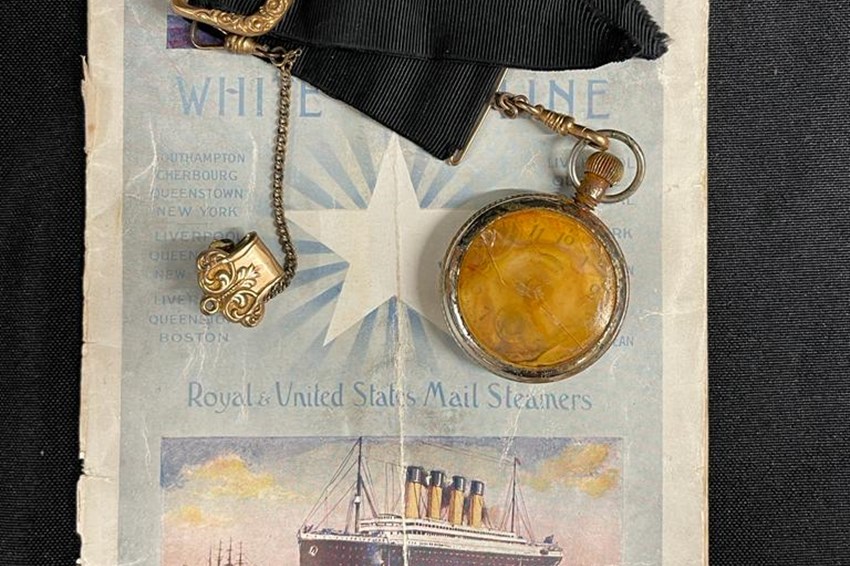 The passenger list belonged to a gambler called George Brereton who went aboard transatlantic liners to try and earn money.
Auctioneer Andrew Aldridge told BBC Radio Wiltshire: "He's put stars next to the names of the wealthiest people.
"There's one in particular, Charles Hays, who owned the Grand Pacific Railroad in America; very wealthy chap.
"Brereton has written in block capitals below his name, 'MILLIONAIRE'.
An ornate dessert plate sold for £20,000 and a section of a column from the 'à la carte' restaurant for £23,000.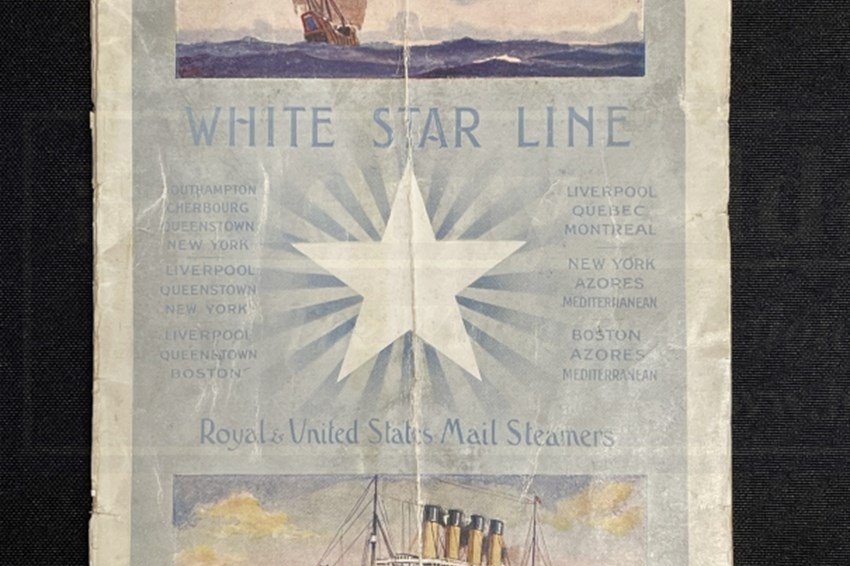 Henry Aldridge & Son is well-known for selling memorabilia from the Titanic.
A fur coat owned by a first-class stewardess sold there for £150,000 in 2017.
In the same year, a letter by Titanic passenger Oscar Holverson sold for £126,000.