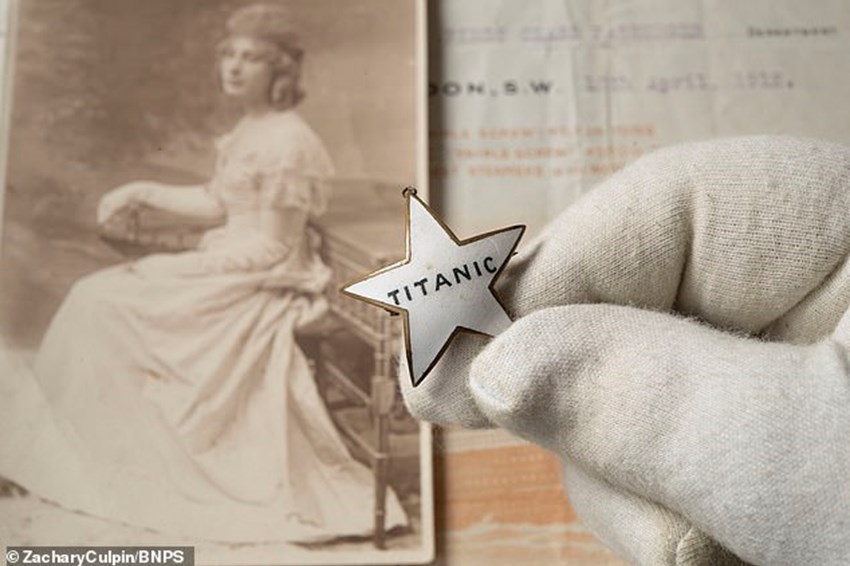 Titanic memorabilia, including a badge given by a steward to a female friend aboard the ship shortly before it sank, has fetched £68,000 at auction.
Roberta Maioni, 20, from Norwich, who was on board the ship as the maid to a first-class passenger was given a White Star Line badge.
The maid survived the sinking on 15 April 1912, but the steward died.
The badge and other items connected to the Titanic have been bought by a buyer in the UK.
Henry Aldridge and Son auction house in Devizes, Wiltshire, sold the badge, a telegram and archive note of the sinking written by Ms Maioni on Saturday.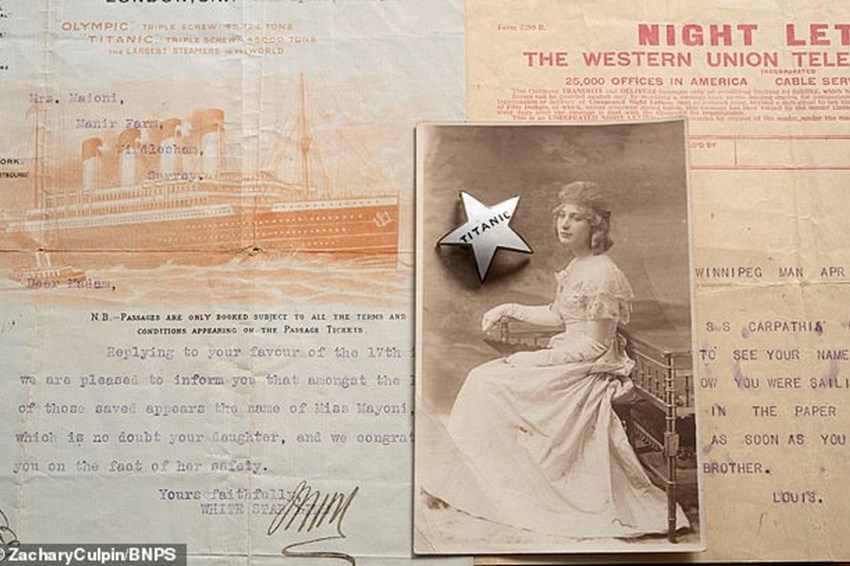 Auctioneer Andrew Aldridge said how the maid came to be given the badge was similar to James Cameron's 1997 blockbuster film Titanic.
In it Rose, played by Kate Winslet, falls in love with the poverty-stricken artist Jack, played by Leonardo DiCaprio, aboard the ship.
The relationship between the steward, whose name is not known, and the maid was "quite literally a real-life Jack and Rose story", Mr Aldridge said.
Although they did not have evidence that the pair were lovers, Mr Aldridge said, according to Ms Maioni's descendants there was "a relationship between them".
On its website, the auction house said the pair met on board Titanic and when the ship struck the iceberg "the steward sought Roberta out" and escorted her from her cabin to a lifeboat.
The young steward handed her his pin, staying on board and dying in the disaster.
Mr Aldridge said previously: "During her lifetime Roberta is said to have told her family about how she survived the Titanic and about the young cabin steward she met on board.
"Although she never revealed his name to anyone - maybe because she was married by that time - she kept hold of this little brooch."
Roberta Maioni died in 1963 at the age of 71.